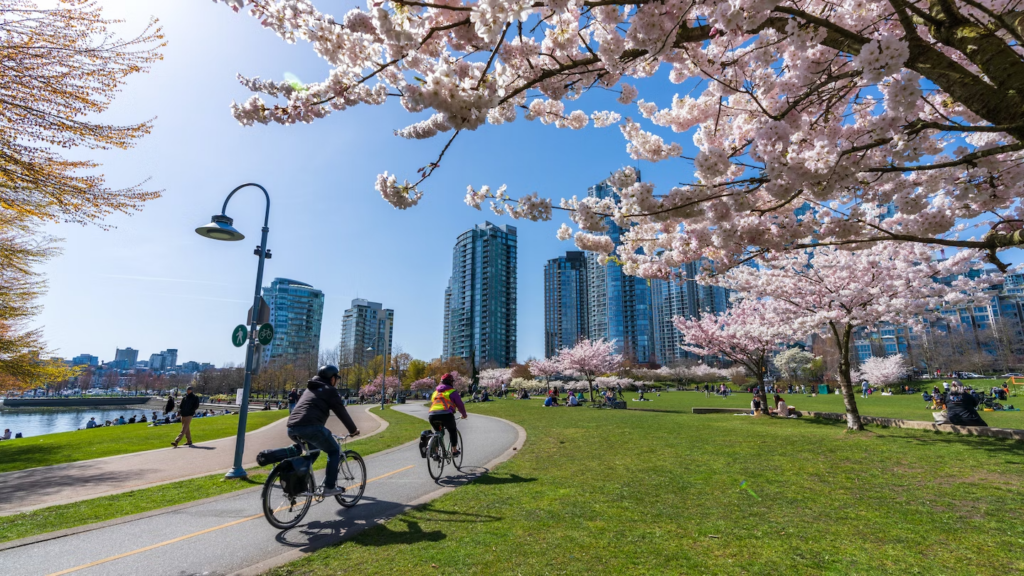 Spring Has Sprung In Vancouver!
Spring has sprung in Vancouver, and with it comes warmer temperatures and more sunshine. After months of dreary, rainy weather, We are all eager to soak up the sun and enjoy all that this beautiful city has to offer.
There is nothing quite like the feeling of the first warm breeze on your face after a long winter. The cherry blossoms are in full bloom, and the streets are alive with color and energy. Parks are bustling with people picnicking, playing frisbee, and lounging on the grass. The seawall is packed with walkers, runners, and cyclists enjoying the stunning views of the ocean and mountains.
One of the best things about Vancouver is its abundance of outdoor activities, and now that the weather is nicer, it's the perfect time to take advantage of them. Take a hike in the mountains, go for a swim in the ocean, or rent a bike and explore the city's many neighborhoods. For those who prefer a more leisurely pace, there are plenty of patios to relax on while sipping a cold drink and watching the world go by.
But it's not just the outdoor activities that make Vancouver such a great place to be in the spring and summer. The city is also home to an incredible food and drink scene. From fresh seafood to craft beer, there is something for everyone. And with so many great restaurants and cafes offering outdoor seating, it's the perfect time to try something new.
Of course, it's important to remember to protect your skin from the sun while enjoying all that Vancouver has to offer. Wear sunscreen, a hat, and sunglasses, and try to avoid spending too much time in direct sunlight during peak hours.
Overall, the weather getting nicer in Vancouver is an exciting time for locals and tourists alike. With so much to see and do, it's no wonder that people flock to this city in the warmer months. So grab your sunscreen, put on your walking shoes, and get out there and enjoy the sun!
---
Explore our neighbourhoods