Setting Up Your Utilities
So you've secured a new apartment – congratulations! Now that you've signed your lease, it's time to turn that empty suite into a home. Unless you're okay with living in the cold, internet-less dark, the first thing you'll want to do before moving in is set up your utilities. To make your life easier, we've put together a comprehensive list of the main utilities suppliers in Vancouver in order to help you settle in a little quicker. Good luck with your move-in!
Heat, Hot Water, and Electricity
Hydro: 
Hydro in Vancouver is provided primarily by BC Hydro, a Crown corporation that is regulated by the British Columbia Utilities and Gas Commission. To open a BC Hydro account, sign up online using the BC Hydro website or call their customer service line at 1-800-BCHYDRO (1-800-224-9376).
Click to visit BC Hydro and Power Authority's website
Natural Gas: 
With over 900,000 customers, Terasen Gas is the key supplier of natural gas in British Columbia. Previously, there was no option to purchase natural gas from another supplier, but due to new regulations, you can purchase natural gas through either Terasen Gas, or through another supplier.
Click to visit Terasen Gas' website
Internet, Phone, and Cable Providers 
A few major communication companies provide the majority of television, internet, and phone/cell phone service in Vancouver. Some of the most popular providers are:
Telus Corporation:
Provides phone, cell phone, dial-up, high-speed internet, and now television service throughout British Columbia. A number of Telus stores exist, primarily designed to sell cell phones, but to also help with payment and service questions.
Bell Canada:
As a relative newcomer to the Vancouver market, Bell is growing in size, and is a major sponsor of the 2010 Games in Vancouver. Providing primarily cell phone and television service, Bell is continuing to grow their reach on the Vancouver and British Columbia marketplace over the next few years.
Click to visit Bell Canada's website
Shaw Communications:
Formerly just a cable provider, Shaw has expanded to also provide internet, digital phone service, and expanded cable in Vancouver. With the option of packaging their phone/internet/cable services to receive discounts, Shaw is increasing their stake in the Vancouver community.
Click to visit Shaw Communication's website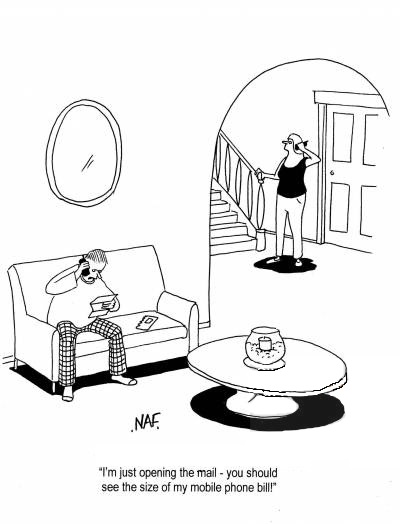 ---
Explore our neighbourhoods