Gov of BC: Vaccine appointments schedule
If you're born in 1949 or earlier (72+) or you're Indigenous 18+ you can call your health authority centre.
Vaccine call centres are open. You can book a vaccine appointment for yourself or your spouse when you are eligible to call. You can also have a family member or friend call for you. It's easy and safe to book over the phone.
Last updated: April 1, 2021
---
When you can call is based on your age
I'm born in 1949 or earlier (72+)
You can call anytime.
I'm Indigenous and 18 years or older
You can call anytime.
---
Get ready to call
When you call your health authority, you'll be asked for:
First and last name
Date of birth
Postal code
Personal Health Number
You can find your Personal Health Number on the back of your B.C. driver's licence, BC Services Card or CareCard. If you do not have a Personal Health Number, you can still receive the vaccine.
We'll also ask you for contact information:
An email address that gets checked regularly
or
A phone number that can receive text messages
We will never ask you for your SIN, driver's licence number or banking and credit card details.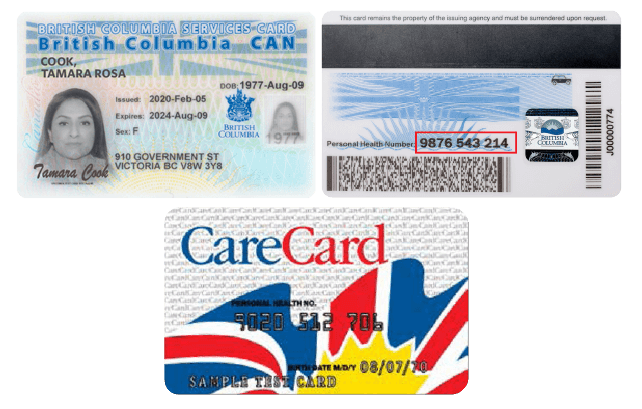 ---
Select your health authority and call
All call centres are open. Not sure who to call? Find out what health authority you live in.
Call centre hours
Seven days a week
7 am to 7 pm (PDT)
9 am to 5 pm Good Friday and Easter Monday.
Phone lines may be busy. We recommend calling in the late afternoon or evening.
Fraser Health
Call: 1-855-755-2455
5 pm to 9 am April 2/April 3
5 pm to 7 am April 5/April 6
Fraser Health clinic locations
Interior Health
Call: 1-877-740-7747
Interior Health clinic locations
---
Island Health
Call: 1-833-348-4787
Island Health clinic locations and call-in schedule
---
Northern Health
Call: 1-844-255-7555
Northern Health clinic locations and call-in schedule
---
Vancouver Coastal Health
Call: 1-877-587-5767
Vancouver Coastal Health clinic locations and call-in schedule
Visit the official Provincial website for more information: https://www2.gov.bc.ca/gov/content/covid-19/vaccine/seniors
---
Explore our neighbourhoods